$199.00
super powerful wand massager
What's included:
(1) Bluetooth Wand
(1) Charging Cable
(1) User Guide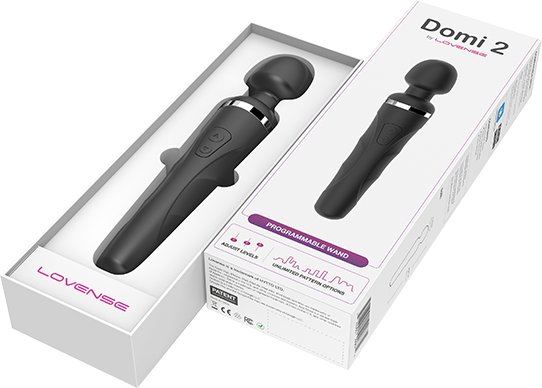 Domi 2 Bluetooth app-controlled small wand massager
Huge improvement in performance – almost 3 times longer battery life!
While still significantly smaller than other wands, Domi 2 now has an improved design that ensures a more comfortable and secure grip and more hassle-free user experience.
Our unique, dual-rotating head technology enables Domi 2 to maintain a consistently high level of power without the use of cords or the need to increase size. It also boasts an updated antenna and a next generation Bluetooth chip that significantly improves the connectivity.

Ensures you're able to apply pressure however and whenever you want.
Optional light ring for long-distance users.